Gregory Prokopchak, Senior Director, Piedmont Healthcare
The workshop helped our HR department better understand how different generations can thrive in the workplace. We also learned how to apply key concepts to our own employee engagement initiatives and produce our desired results. The series was also impactful for our executive teams to participate in the discussion. As a large organization, its imperative to address communication, engagement, and leadership as evaluated in our sessions. The Millennial Performance Institute brought new ideas to the table and I'd highly recommend them for others.
Pam Blackwell, Director, Cobb & Douglas County Public Health
The Energy Leadership presentation helped me think about leadership development in a new way!
It will be useful to take this back to my team, and see how they can shift to focusing on solutions instead of problems.
I'm also interested in learning more about my own energy level and using these techniques to get everyone on the same page.
Azim Saju, Managing Member, HDG Hotels & Chairman, Choice Hotels Owners Council
We brought the Millennial Performance Institute in to deliver sessions at our Owners Investment Conference.  Porschia delivered an interactive workshop on the engagement of employees in different generations.  We received suggestions that we could take back to our companies and make significant changes that effect revenue. 
When we needed another workshop this year, we knew who to call.  Porschia created a custom presentation just for us, that touched on some of our key challenges.  I'd recommend Porschia and the Millennial Performance Institute to help you get positive results with engagement and turnover.
Micki Taylor, Senior Partner, INTERNATIONAL Staffing Partners
Porschia has to be the best trainer of the Millennial Generation out there! I learn so much from her in understanding what they really want and need when interviewing plus where they will be most happy in their work life. I can actually hear the excitement in their voice that finally someone gets them! I love her new webinar, don't miss it.
Organizations We've Impacted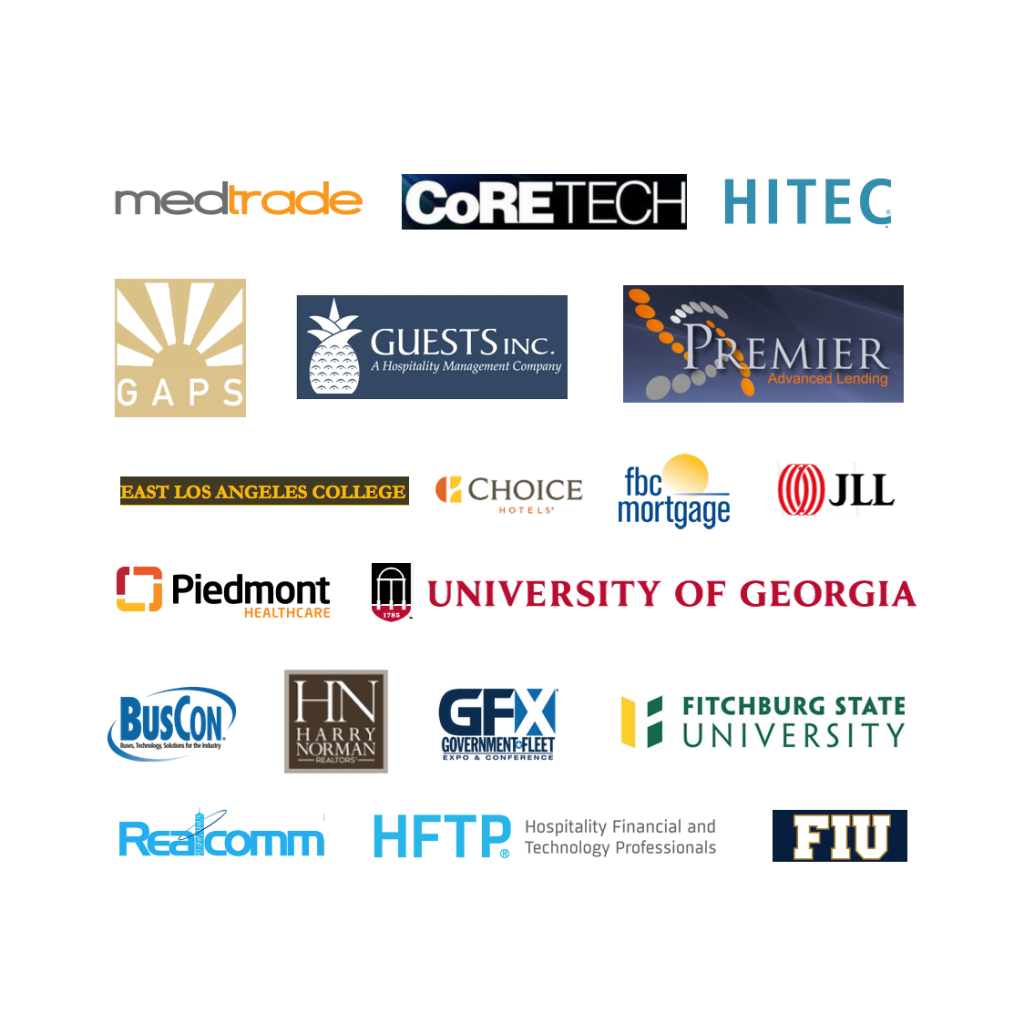 Let's Raise the Performance Level Across Your Multi-generational Teams!