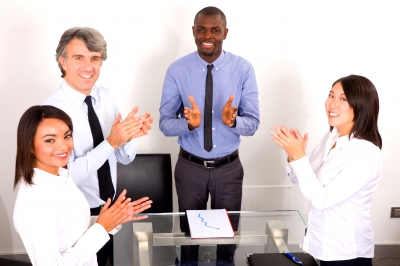 Research shows that supporting employees through their career transition out of a company, leads to an organization gaining a better reputation and increased employee engagement. For companies going through major changes, providing outplacement and career services is not only the ethical thing to do, but it positions the organization as a responsible employer in the marketplace.
Two of the most effective ways to support employees, without investing a lot of time and resources, is to offer group workshops and resume services. By participating in these programs, employees learn what it takes to be competitive in today's job market and can prepare themselves to find a new position.
Outplacement Workshops
Due to a wealth of digital advancements in hiring, the current options are to understand modern trends and how to position yourself, or be left behind. We explore the biggest challenges people face during their job search; this is designed to help take months (or years) off of their job search.
Key Learning Objectives Include:
Understanding the job market
How to stand out from others
Negotiating salary/compensation
Career Coaching & Resume Services
Many professionals and executives find it difficult to secure a position that utilizes all of their skills and knowledge, while providing a salary that coincides with the value they bring to a company.  Research shows that a professionally written resume can make you 38% more likely to be contacted by recruiters, 31% more likely to land an interview, and 40% more likely to land the job!*
Theladders.com*
Our professional packages can include:
Initial Resume / LinkedIn Profile Consultation
Resume / LinkedIn Writing Service
Follow-Up Action Planning Session, to help clients get more interviews
30 – 90 Days of additional, career coaching support with job search strategy, networking, and interviewing
"After you did my resume, I submitted it and got 3 job interviews the next week!"
~ Don Q., Senior Product & Marketing Manager
"My staffing agency told me to improve my resume, as it was the only weak link in my portfolio. I knew I needed something fast and professional. I heard about this Resume Makeover Service and decided to give it a shot. The staffing agency was very impressed with it and most importantly, I got the job of my dreams!!!"
"I have to say, I am extremely impressed with the results of the cover letter, resume, and LinkedIn profile that you have submitted to me. It is 100% better than what I could ever imagine! Thank you for updating my resume with the new corrections. I am more than pleased and satisfied on what you have done."
~ Valencia S., Clinical Data Analyst & Registered Nurse
"Thank you for all the revisions. I'll heed your advice on the verbiage for my company. This was a very smooth process and I am grateful for your timeliness and professionalism. I am very pleased with the end products and will absolutely recommend you to others."
~ Dave W., Sales & Marketing Executive
Our Credentials
Our team includes professional resume writers who also have qualifications as certified resume writers and certified professional coaches. We have a wide variety of experience in different industries and at various career levels (from entry-level employees to Fortune 500 executives).

We'd Love to Discuss How You Can Support the Employees Affected by Change in Your Organization. We Can Customize a Program Specifically for Your Group.